I sell my products across many different markets in northern Auckland. Here you can find out where I'll be next!
If you are making a special trip, you're always welcome to get in touch first just to make sure I'll be there on the day you visit.
Weekly Markets
Mangawhai Village Market
Every Saturday, 9 am to 1 pm, Mangawhai Library Hall (Map)
"A vibrant local market selling all kinds of produce and goods. Fruit and vegetables, cheese, olive oils, breads, coffee, delicatessen meats, plants, books, clothes, bric-a-brac and much more. There is also a cafe selling coffee, teas and soft drinks, quiches, croissant, cakes and more. A friendly, social way to pass some time on a Saturday morning while picking up all your vital supplies."
I'm at the Mangawhai markets every Saturday.
Orewa Beach Farmers' Market
Every Sunday, 8:00 AM to 12:30 PM, Orewa Square (Map)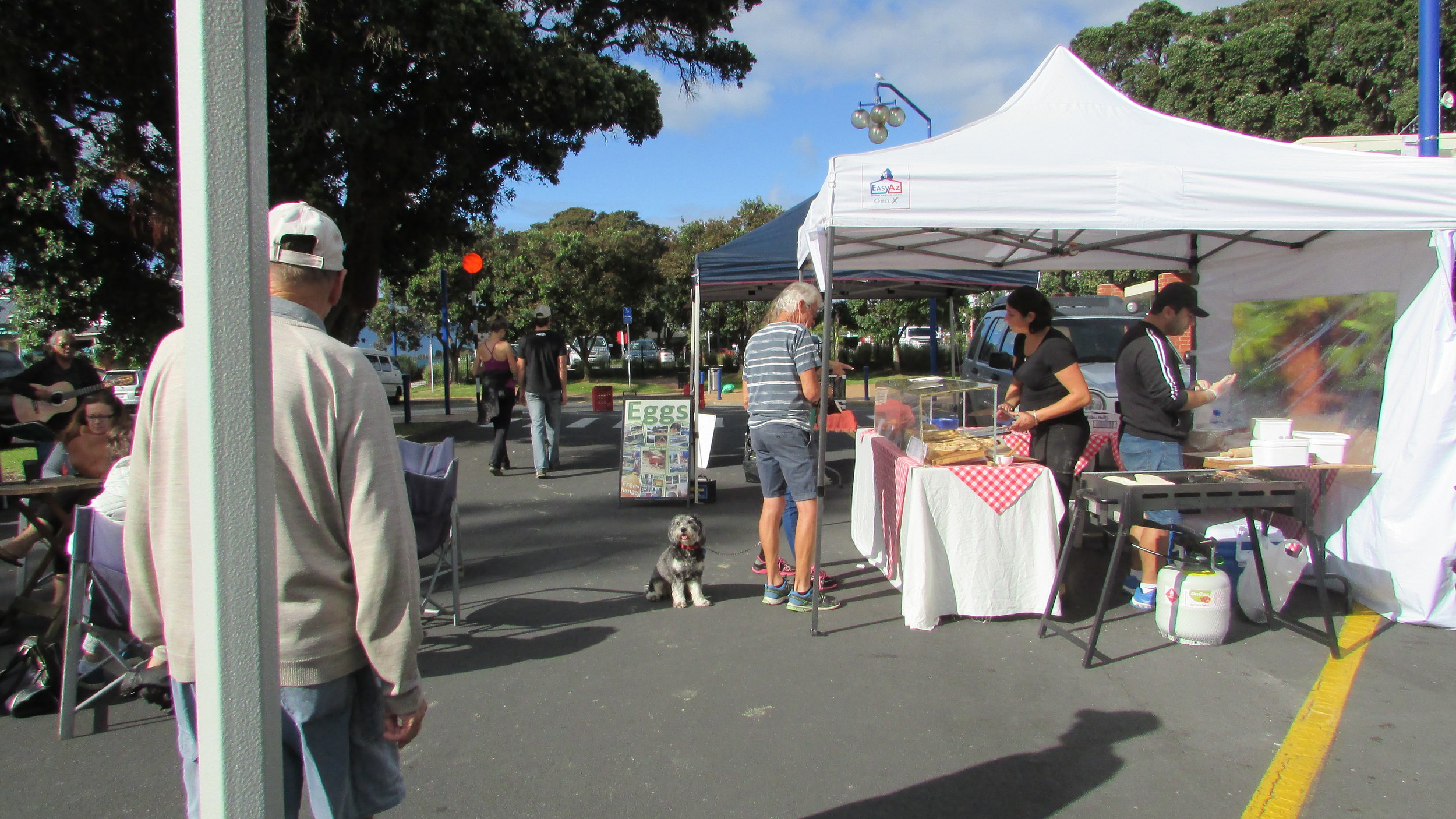 "The Orewa Beach Farmers' Market is a great Sunday outing to take in the pleasures and attractions of the Hibiscus Coast, as well as an opportunity to buy fresh local produce in a friendly and relaxed market atmosphere. The 15 to 20 stallholders who attend this market bring a wide range of wonderful fruits and vegetables, and a range of other products including free-range eggs, organic produce and lots more. Come and see us at Orewa Square!"
I'm at the Orewa markets on the first, second, and fourth Sundays of each month.
Annual Markets and Special Events